Local Events:
---
Habitat for Humanity
Christmas Store.
Portales at 604 E. 2nd St.
Oct 17th till Dec 17th.
Open
10am-4pm Thursday,
10am-4pm Friday,
10am-4pm Saturday.
The Caboose by Daylight Donuts.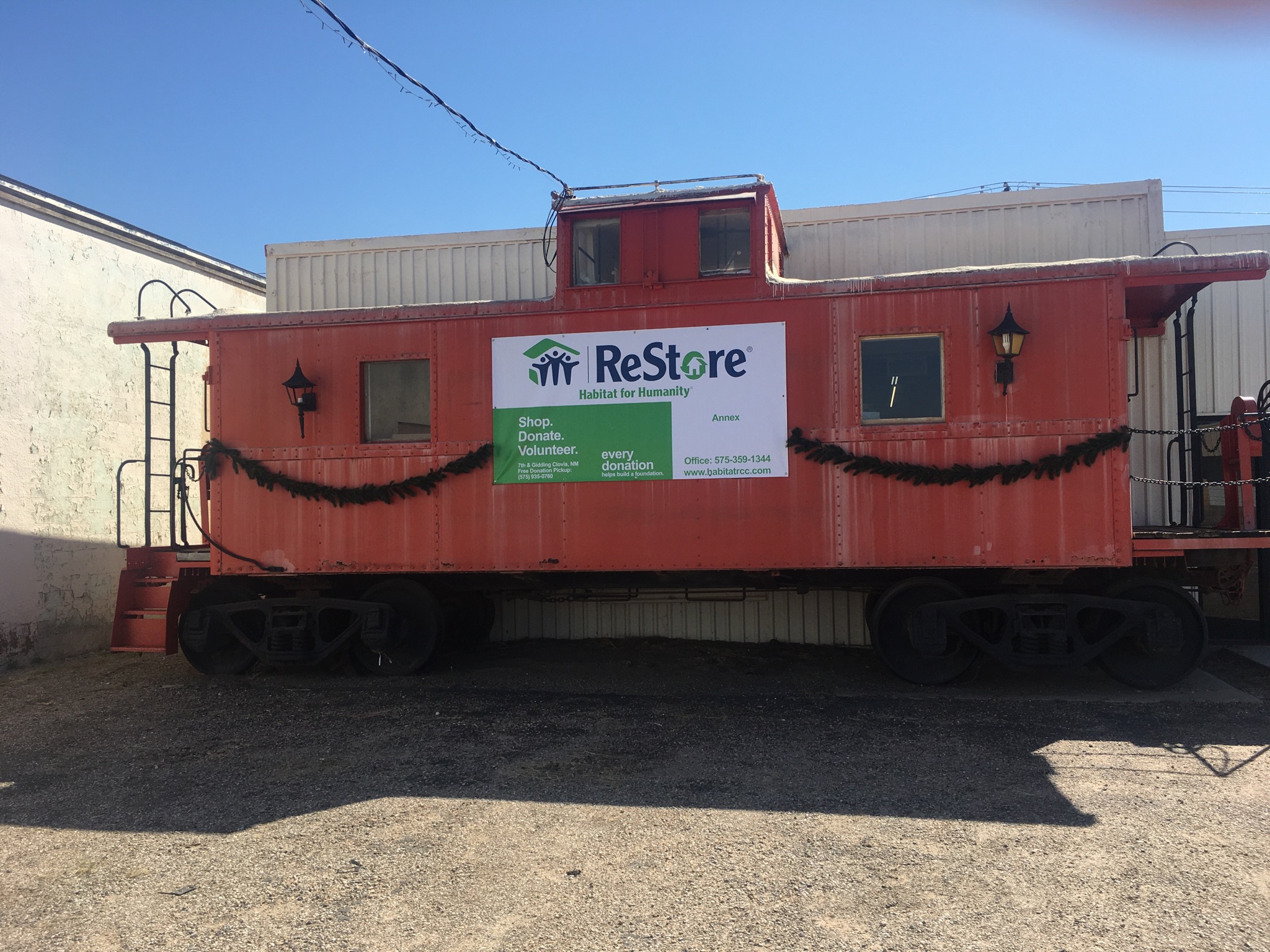 The Christmas Store is having a Bicycle Raffle $2.00 a ticket, with the drawing on Dec. 17th.
---
ReStore
---
Don't forget to visit our facebook page and follow us here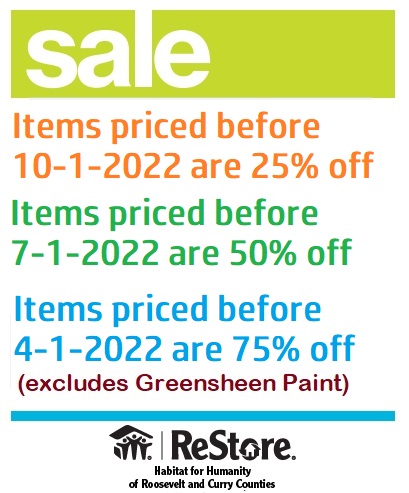 ---

---
Habitat Today
Habitat partners with people in your community and all over the world, helping them build or improve a place they can call home. Working alongside volunteers, Habitat homeowners put in hundreds of "sweat-equity" hours as they help build their own homes. Homeowners then purchase their home and pay an affordable mortgage.
Looking for affordable housing? Own your home, but need repairs?
We build houses, but more than that, we help families improve the skills it takes to be a success in life:
· Studies of children ages 5-8 revealed that children of homeowners scored 9% higher in math and 7% higher in reading
· Studies show that children living in owned homes have fewer behavioral problems than children whose parents rent housing.
· Habitat family members become neighborhood leaders, serving in the PTA and community associations.
· Habitat families are supported through establishing good credit, creating a family budget, purchasing insurance, paying taxes, maintaining property values and many other effective homeownership skills.
We turn families who may not otherwise be able to afford a home of their own into proud homeowners.
==============================================================================================================
Habitat can also help current lower-income homeowners with critical home repairs that may be beyond their means. Zero interest loans for needed materials, repayment plans are based on actual ability to pay. Sweat equity options are available in order to qualify toward partnering with Habitat volunteers in completing the repair project.
---
Sign up for our Newsletter
National Partner Spotlight


Larson Manufacturing is a valued, long-time provider of storm/screen doors to Habitat for Humanity, donating more than 3,000 units each year in the United States.
View all national partners