Local Events:
---
Portales Can Trailer The Portales Can Trailer is currently at the corner of Ave C and W 2nd Street please feel free to donate your empty aluminum cans to help us raise money for local houses.
---
Applications for houses are closed.
We are currently not accepting applications for future houses at this time, though we are still accepting them for the home repair program. All information is still available on the apply page, if you have any questions don't hesitate to contact us.
---
ReStore
---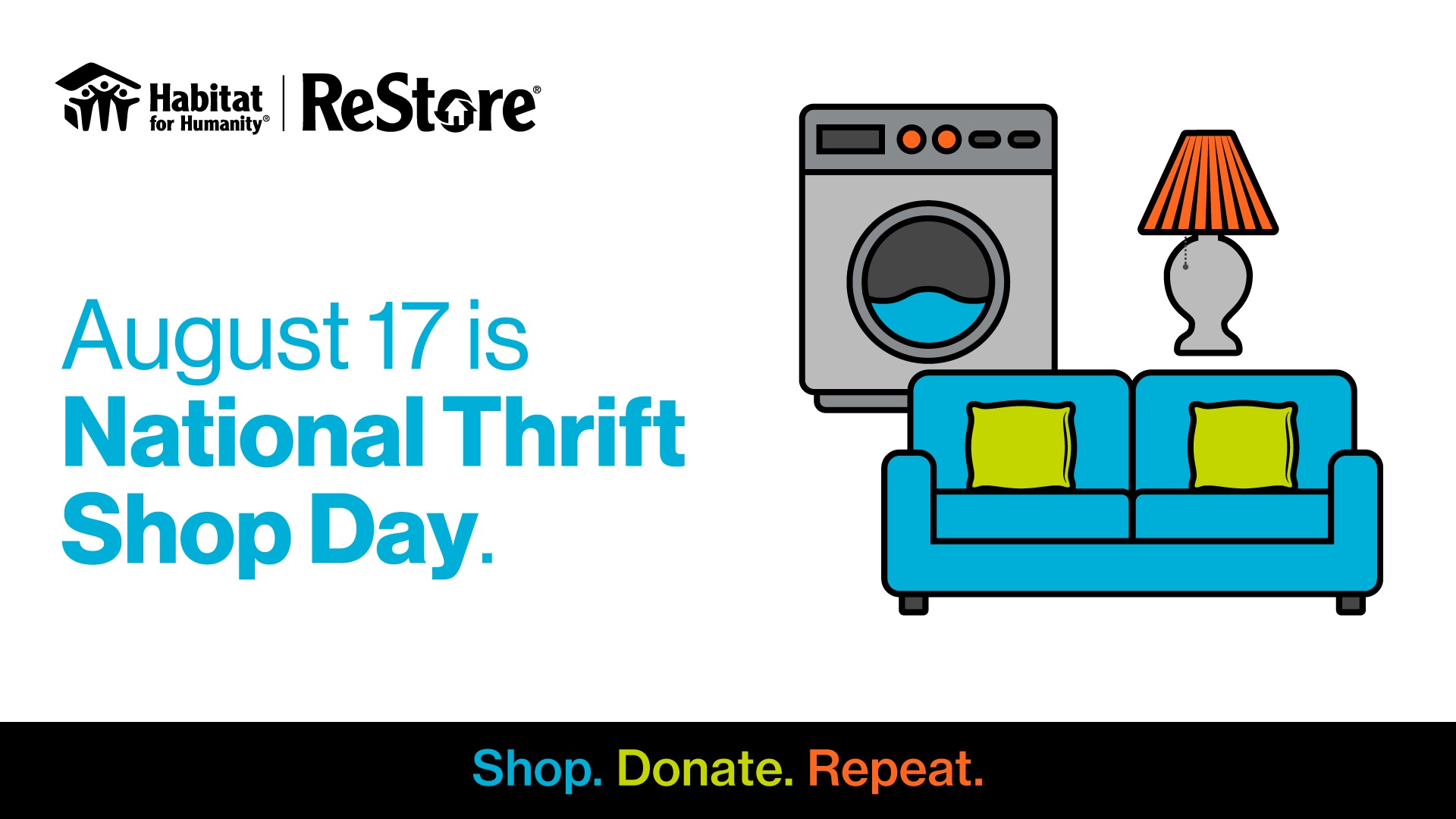 The ReStore will be open From 10am to 5pm on Aug 17th in Celebration of National Thrift Store Day.
ALL Back to School Items are 50% off this month.
Office Furniture and Items are included.
All mugs normally $0.50 each will be 6 for $1.
---

---
Habitat Today
Habitat partners with people in your community and all over the world, helping them build or improve a place they can call home. Working alongside volunteers, Habitat homeowners put in hundreds of "sweat-equity" hours as they help build their own homes. Homeowners then purchase their home and pay an affordable mortgage.
Looking for affordable housing? Own your home, but need repairs?
We build houses, but more than that, we help families improve the skills it takes to be a success in life:
· Studies of children ages 5-8 revealed that children of homeowners scored 9% higher in math and 7% higher in reading
· Studies show that children living in owned homes have fewer behavioral problems than children whose parents rent housing.
· Habitat family members become neighborhood leaders, serving in the PTA and community associations.
· Habitat families are supported through establishing good credit, creating a family budget, purchasing insurance, paying taxes, maintaining property values and many other effective homeownership skills.
We turn families who may not otherwise be able to afford a home of their own into proud homeowners.
==============================================================================================================
Habitat can also help current lower-income homeowners with critical home repairs that may be beyond their means. Zero interest loans for needed materials, repayment plans are based on actual ability to pay. Sweat equity options are available in order to qualify toward partnering with Habitat volunteers in completing the repair project.
---
Sign up for our Newsletter
National Partner Spotlight


Cree is leading the LED lighting revolution and setting the stage to obsolete the incandescent light bulb through the use of energy-efficient, environmentally friendly LED lighting. Cree is a market-leading innovator of lighting-class LEDs, LED lighting, and semiconductor solutions for wireless and power applications.
View all national partners